Enjoy 100% pure pomegranate juice. The new, enjoyable, energizing and healthy drink.
In 2011, the Akridas family made the first plantings of pomegranate orchards.
Now knowing well the cultivation of the pomegranate tree, we choose excellent quality fruit from our family orchards, giving us the exquisite juice of Pomegranate AKRIDAS.
Product may be kept frozen (-18oC) until Best Before Date.
Once defrosted, keep refrigerated (+2oC to +4oC) and use within 5 days.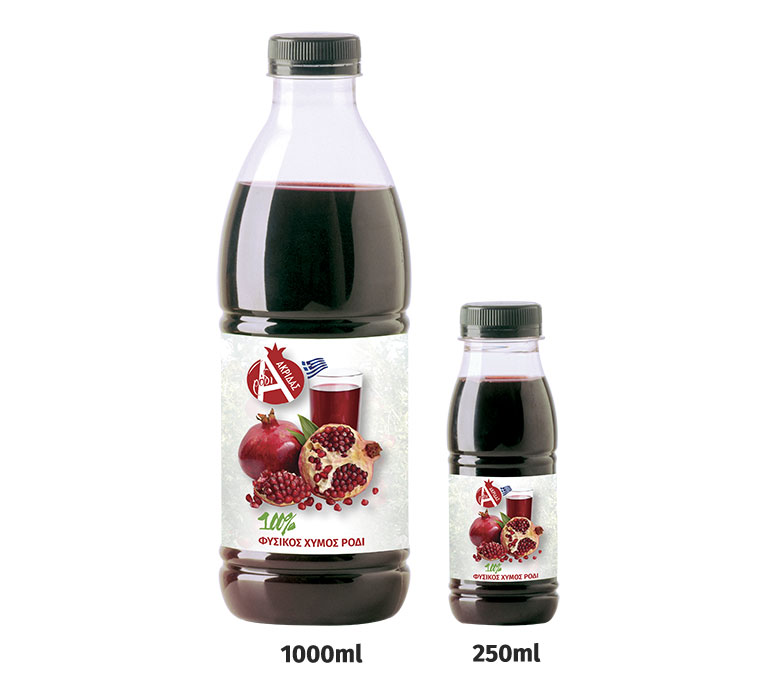 A daily glass of pomegranate juice contributes to:
strengthening the Immune system
better heart function
better blood circulation
better skin health
cancer prevention
lower cholesterol
regulation of the metabolism
fighting allergies
mental clarity
boosting memory
preventing Alzheimer's disease
improving sports performance
improving sexual performance